Weekly Children's & Youth Ministry at Hanscom Park UMC
Children's Sunday School
Children come to worship in the sanctuary with their parents. After Children's Time during worship, kids around age 3 through 5th grade can go down to the Sunday School room for a fun lesson with their friends. Children come back up to worship before it ends and are back up in time for us to receive communion together on communion Sundays.
All children are welcome!
Sunday Youth Programming
Each Sunday, youth have a time of fellowship and prayer before joining worship. Arrive between 9:30 and 9:45am and head downstairs to the Yoga room.
Creative Night for Kids
age 3 thru 5th Grade
Wednesdays – 6:15 – 7:30pm
Join new and old friends for stories, crafts, and games to learn more about God's love for us and God's presence in our lives and all around. All kids are welcome to this time of fun, friends, and growing in faith.
Wednesday Night Youth
Wednesdays – 6:15-7:30pm
Our mid-week youth programming resumes! This fall, the youth will explore their personal Gospel journeys. All youth (6th-12th grade) are welcome as they experience God's love in music, scripture, prayer, friendship, and more!
Special Events for Children or Youth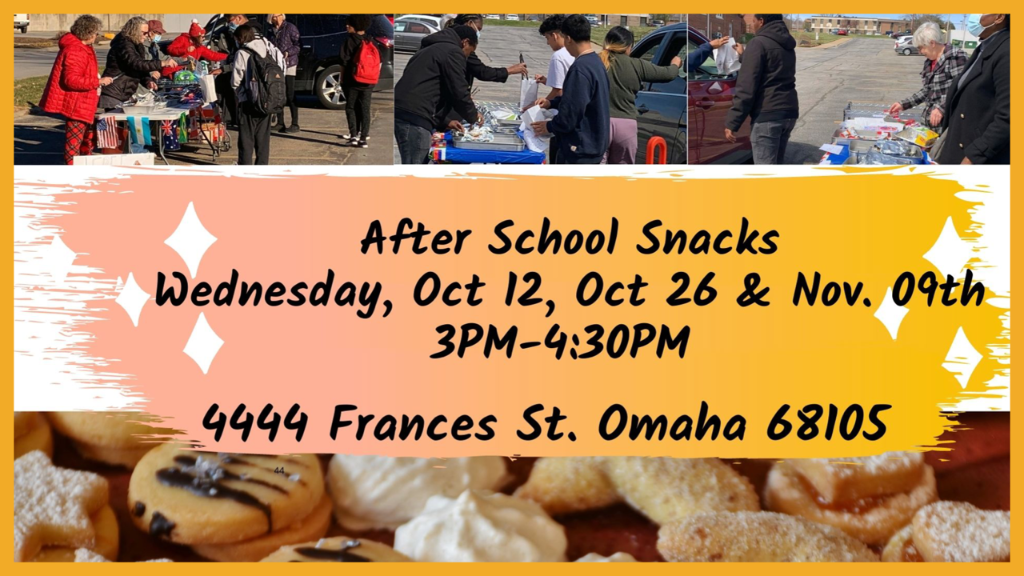 After School Snacking
Wednesdays Oct 26, Nov 9 – 3:00 – 4:30pm
West Lawn of Hanscom Park UMC
Snacks are back! Resuming in October, our church will provide free intercultural snacks for our diverse student body in the public schools. Snacking days are scheduled a month at a time and the dates for October are above. Every child is welcome!
We need volunteers to help set up / tear down & meet our neighbors. To help, email Pastor Peter at peter@hanscomparkchurch.org