Hanscom Park United Methodist Church strives to be a place where everyone is welcome and everyone knows it. This welcome affirms all people to come and join God's community as they are. You are welcome in this congregation regardless of Race, Nationality, Age, Gender, Gender Identity, Marital Status, Sexual Orientation, Physical Ability, Mental Ability, Economic Class, or Educational Experience. We are proud to be part of a network of Omaha inclusive Methodist churches.

Worship & Children's Time
Return to Streaming Worship ONLY starting October 25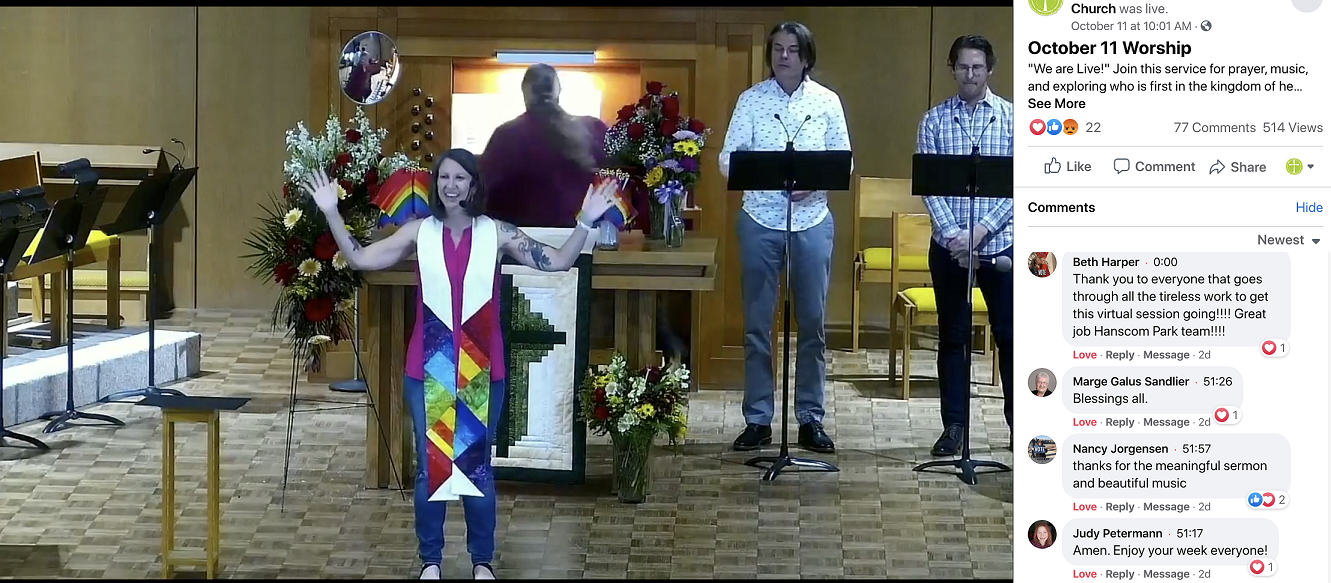 Streaming Sundays @ 10:00 AM 
We continue to worship (with much fancier AV!) streaming on Sundays on Facebook Live
 – complete with music, a special Children's Time, a sermon, and a time to connect with one another through prayer and conversation. You won't want to miss this inspiring and interactive opportunity to claim the hope and joy of God in a safe, distanced manner. You can find us streaming on the Hanscom Park United Methodist Church Facebook page at 
https://www.facebook.com/hanscomparkchurch/
Due to the ever-evolving global pandemic situation, our worshipping plans are subject to change. Please subscribe to our weekly email at the bottom of this page to keep abreast of the latest information.
Our Location
4444 Frances Street
Omaha, NE 68105
(1 block South of 45th & Center St. in Omaha, behind Wells Fargo Bank)
Get directions