Hanscom Park United Methodist Church strives to be a place where everyone is welcome and everyone knows it. This welcome affirms all people to come and join God's community as they are. You are welcome in this congregation regardless of Race, Nationality, Age, Gender, Gender Identity, Marital Status, Sexual Orientation, Physical Ability, Mental Ability, Economic Class, or Educational Experience.
Worship & Sunday School
10:00am   Sunday School (during worship)
10:00am   Worship
Our Location
4444 Frances Street
Omaha, NE 68105
(1 block South of 45th & Center St. in Omaha, behind Wells Fargo Bank)
Get directions

What's Happening at Hanscom
Holy Week Service
Friday, April 19
7 PM
We move from the excitement of Palm Sunday toward a more contemplative Holy Week service on Friday, April 19th at 7 PM. At that service, we will imagine ourselves in the shoes of the disciples as they ate their last meal with Jesus, and as they endeavored to be faithful – and failed. Then comes Good Friday, the day when Jesus was killed by the empire. To his disciples, it looked like all was lost. The Empire had killed their leader. Evil and death seemed to have the last word.

Easter Sunday Worship
Sunday, April 21
8 AM & 10 AM
But God! God had other plans. Not even death could hold the one who was Love Incarnate. So journey to the tomb with Mary Magdalene and the other disciples on Easter Sunday (April 21st) with the expectation that God continues to do something new! Worship that day at either 8 AM or 10 AM. Celebrate the victory of hope over despair, love over hate, and life over death. We look forward to celebrating with you.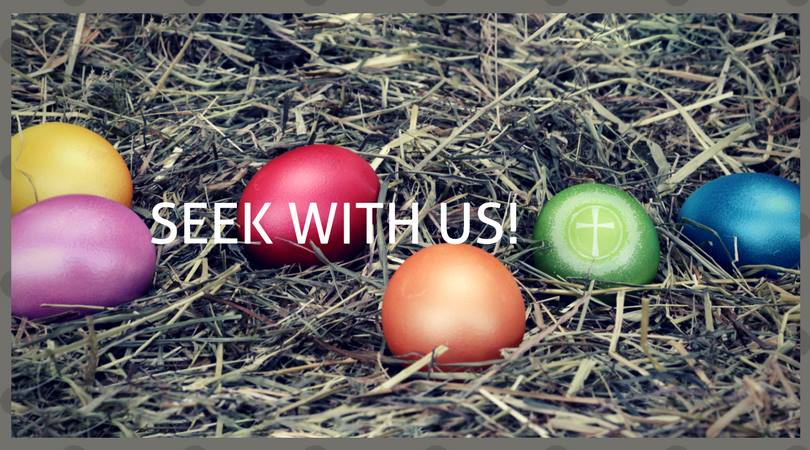 Community Easter Egg Hunt 
Sunday, April 21
9:15 AM
Hanscom Park United Methodist Church is hosting a Community Easter Egg Hunt between Easter Services. The hunt will begin on Easter Sunday (April 21st) at 9:15 AM and will be held on the playground and surrounding green space on the south side of the church. There will be eggs & candy for the kids, and coffee & doughnuts for the adults. So plan to join the fun outside, and don't forget to invite your friends to hunt eggs and celebrate on Easter morning.