Hanscom Park United Methodist Church strives to be a place where everyone is welcome and everyone knows it. This welcome affirms all people to come and join God's community as they are. You are welcome in this congregation regardless of Race, Nationality, Age, Gender, Gender Identity, Marital Status, Sexual Orientation, Physical Ability, Mental Ability, Economic Class, or Educational Experience.
Worship & Sunday School
10:00am   Sunday School (during worship)
10:00am   Worship
Our Location
4444 Frances Street
Omaha, NE 68105
(1 block South of 45th & Center St. in Omaha, behind Wells Fargo Bank)
Get directions

What's Happening at Hanscom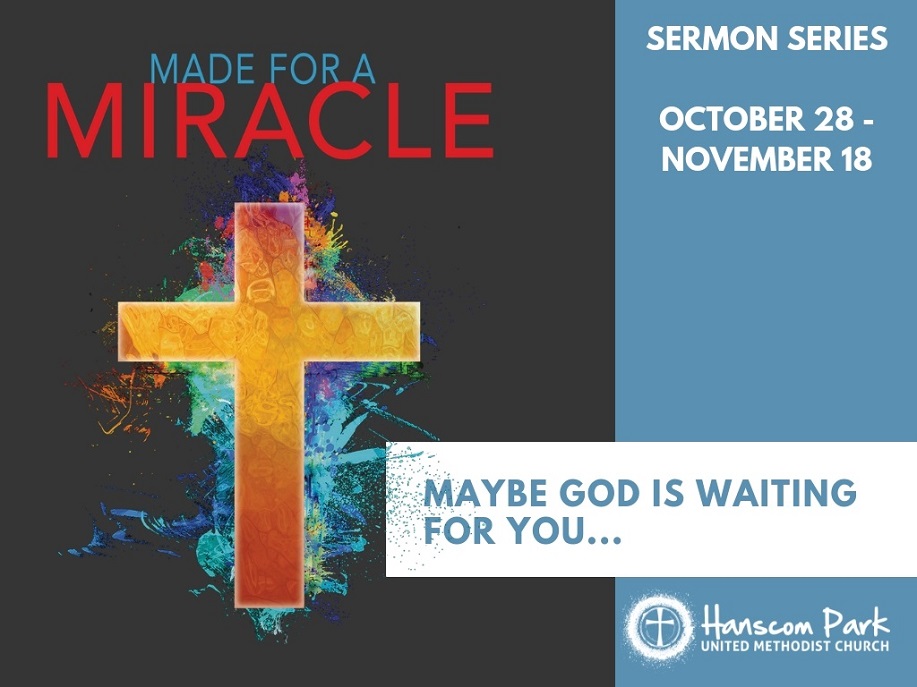 Even as Christians, sometimes we confuse miracles with magic. It's understandable. In difficult times, when people are deeply divided from one another, when our world seems broken in so many ways, it's understandable to desire that God intervene and just fix it. Wouldn't it be awesome if God would just magically hit the reset button and solve everything that is wrong with our world in an instant? But what if, while we are standing around looking at the sky waiting for God to make everything better, God is waiting for us? Join us now through November 18th as we explore how God makes miracles happen in us and through us – and especially when we work together as a community gathered in Jesus' name.