At Hanscom Park UMC, we have committed to sharing God's love in word and deed…and sometimes in vegetables. Our Big Garden on the south lawn of the church is open to anyone in the surrounding community who would like to help tend and care for the plants and reap the harvest later in the summer. ALL are welcome to join us for gardening, worship or both. Details are below!
WINTER IN THE GARDEN
After a great Harvest Festival, the garden is resting for the winter. We had an awesome summer with Gathering Hope: A Mental Wellness Gardening Group and Worship in the Garden. These two events are done for the year, but everyone is invited to join us when gardening starts up again on Thursdays at 5:30 PM in May. We are also always looking for volunteers to help with planning, gardening, and outreach with fresh veggies. If you want to join the Garden Team, contact the church office at info@hanscomparkchurch.org.
Save the Date!
Pet Blessing in the Garden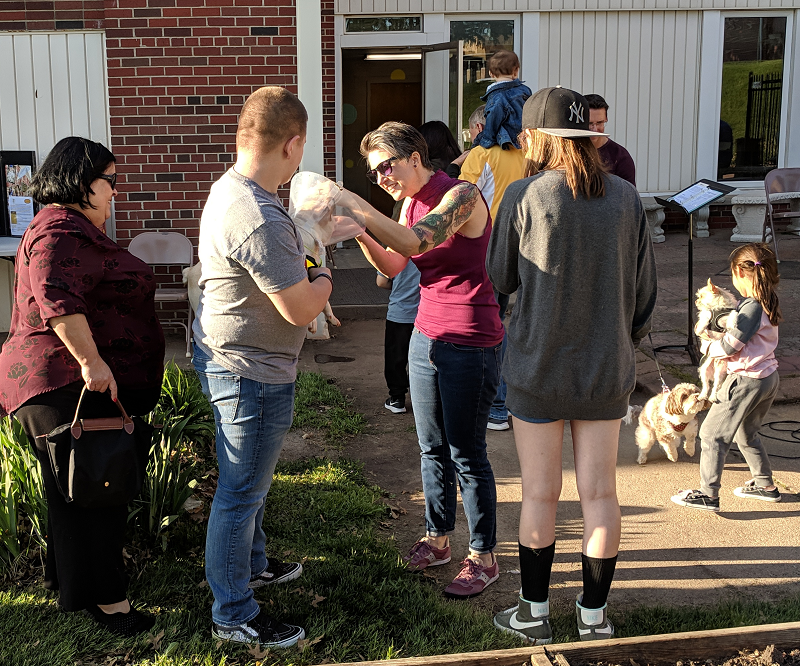 Join us to celebrate the love we receive from and give to our animal companions in the Hanscom Park Church Garden. ALL people and pets welcome. Every pet that attends will receive a personal blessing. If your pet would not be comfortable attending, please bring a photo, and we will bless them from afar.