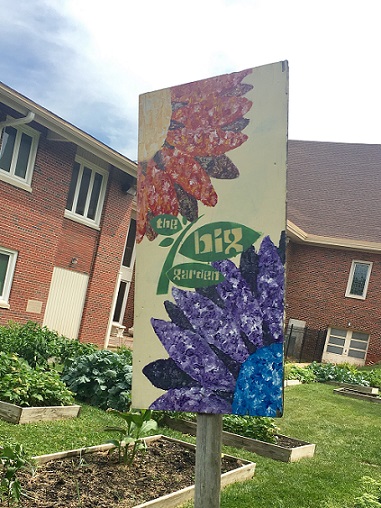 At Hanscom Park UMC, we have committed to sharing God's love in word and deed…and sometimes in vegetables. Our Big Garden on the south lawn of the church is open to anyone in the surrounding community who would like to help tend and care for the plants and reap the harvest later in the summer. We are excited about some new projects happening in the garden this summer. ALL are welcome to join us for gardening, worship or both. Details are below!
SEPTEMBER IN THE GARDEN
We had an awesome summer with Gathering Hope: A Mental Wellness Gardening Group and Worship in the Garden. These two events are done for the year, but everyone is invited to join us for gardening on Thursdays at 5:30 PM. We are also always looking for volunteers to help with bringing produce to the Gifford Park Market on the Fridays listed below.
Thursdays
5:30 PM Community Garden Group
The Garden Team will continue to garden on Thursdays at 5:30 PM in September, including fellowship and a brief time of prayer.
Friday, September 6 & September 20
HPUMC @ Gifford Park Neighborhood Market
(520 N 33rd St.)
5 PM-8 PM