Children's Church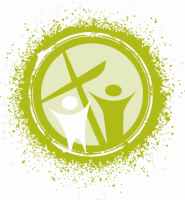 Want to give your children a wonderful time experiencing Jesus and having fun?
During the time of offering in the worship service, any child age 2-7 are invited to experience Children's Church during the remainder of the service.
They will experience activities geared just for them. As always, any child is welcome to remain with their famiies for the service as well.
If you have a small child that is full of energy and needs a space to move around, you are more than welcome to head out to the narthex (entry) or a play room located downstairs. Ushers are always available to help you.
We are blessed to have adult volunteers who give of their time and talents to help our children grow in their faith in Jesus Christ.
Cindy Gasper, Diana Styles & Lorraine Henry Christian Education co-chairs
---
Children/Youth Sunday School
Join us for Sunday School this Fall!
During the Summer we do not meet for Sunday School to give our Teacher's a break.
We want our children to have the opportunity to experience Jesus while having fun!
Sunday School will have a new look starting the fall of 2015 (we start meeting the Sunday after Labor Day).
There will no longer be Sunday School at 8:45 to 9:45 AM.
Kids Church will be expanded to include children age 2 thru 5th grade using a one room school house curriculum (during 10:00 AM service after Children's Time).
We will continue to use Youth helpers during Kids' Church.
We hope this change will bring more children to church on Sunday mornings.
Sunday School rooms are located in the lower level of the west wing of the church.
Wednesday Night activities will not change. Creative Night & Segue will continue as usual starting at 5:45 PM with dinner and ending at 7:30 PM.